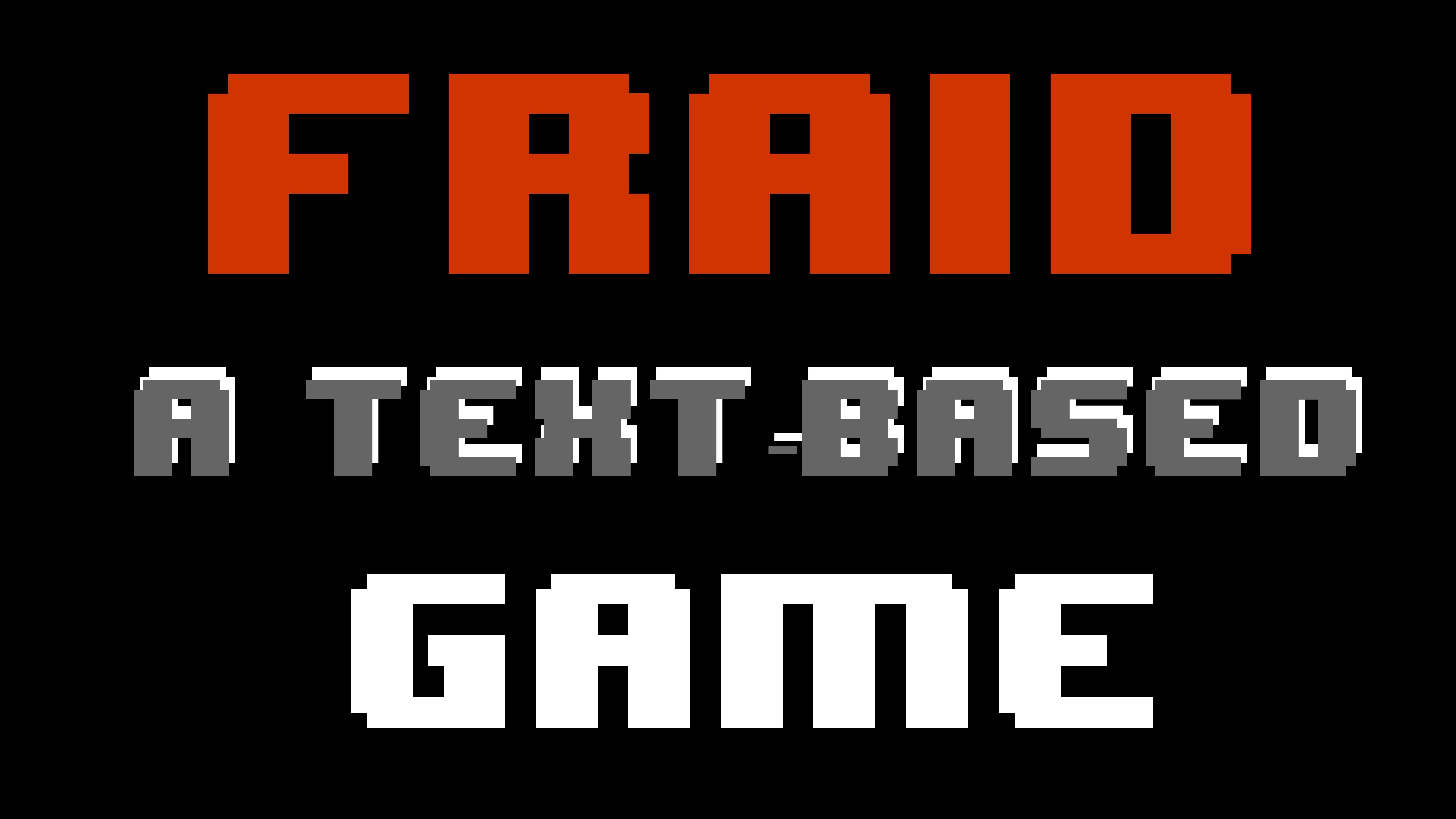 FRAID: A TEXT-BASED GAME
A downloadable game for Windows
FRAID: A TEXT-BASED GAME is a game that takes it to it's roots with no pictures or videos, just the text on the screen. There is only one way to survive each time. You play as Agent White as he enters Salt Lake City. Secrets will be revealed as you progress through the story, that is... if you make it.
FRAID: THE LOST FILES is an expansion to FRAID that takes place before the events of the first Fraid. Play as Sam Santiago as you lead your family to safety from the outbreak. Good Luck.
P.S YOUR ANTIVIRUS MAY DETECT THE PROGRAM AS A VIRUS! I ASSURE YOU IT IS JUST A GAME, NO HARM INTENDED! IT IS JUST A PROBLEM WITH PYINSTALLER, IF YOU DONT TRUST ME, LOOK IT UP.
Install instructions
==============================================
RUNNING PROGRAM
==============================================
1. Extract file
2. Run executable
==============================================
MODDING PROGRAM
==============================================
1. Extract file
2. Install Python 2.7.10
3. Open the FRAID.py file
4. Edit the code
5. Upload your program anywhere